Friday March 31st, 2023
6:06:01 PM MST (-0700)
About Us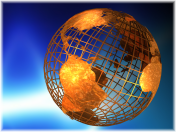 Webfire is a leading edge provider of networking services in Edmonton, Alberta, Canada. We pride ourselves on our customer service, our network availability, and the quality of the services we provide. Every year, we strive to minimize downtime and enhance performance across all services on our network. Any service interruption is dealt with quickly and decisively. We monitor all critical aspects and Key Performance Indicators (KPI's) of our running network, including packet loss (0%), error rate (0%), and throughput on every port and device on the network. Problems are determined by our monitoring systems running Nagios, and sent to a technician's BlackBerry within seconds of detecting a problem. This ensures we attain 100% uptime on our critical services (100% in 2005), and on our shared hosting environment we can attain 99.95% availability. Servers are also monitored for latency of critical services, as this can indicate upcoming issues. Our goal is to continuously serve up content with extreme accuracy and in a timely manner no matter where in the world the content is being delivered to - our customers have come to expect nothing less of us.
Our Network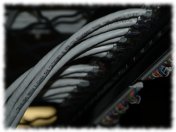 At our core, we have a Cisco Catalyst 6509 with redundant supervisor engines, redundant fabric modules, and redundant power supplies connected to separate power sources. We utilize high quality Category 6 copper cabling to all of our servers and customers. Our switching cross-connects (to both customers and non-critical distribution switches) are all copper gigabit EtherChannel connections for speed and redundancy. Our EtherChannel uplinks help us deliver sub-milisecond failover rates in case of port or GBIC failure.
Every aspect of our network is geared towards high availability. Our scheduled maintenance windows are few and far between (once every 2 years for core network service windows). To help push availability to 100% we utilize Cisco IOS software that supports in-service software upgrades (ISSU). This technology permits us to perform maintenance without service interruption. Stateful switch-over (SSO) technology on our core network switch lets us perform hardware maintenance without service interruption - and also permits hardware failures to happen un-noticed to our customers.
Our Storage Area Network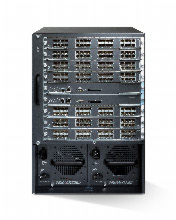 Our core Storage Area Network (SAN) architecture is based around the EMC Clariion line of storage products. We have recently acquired two Cisco MDS 9509 switches running Cisco NX-OS software. Each Cisco MDS 9509 is configured with redundant power supplies, and redundant fabric-enabled supervisor engines. Like our network infrastructure, all links will be multi-pathed, and have high-availability links set up to servers.
Over the course of time, our Cisco MDS SAN switches running Cisco NX-OS software will permit us to integrate our network and SAN infrastructure for a fully converged architecture. The greatest benefits of which will be seen in our virtualization environment where it will help drive greater security, availability, serviceability, and manageability in this exciting environment.
Technical Articles:
Storage powered by: EMC
When we were looking for a solid foundation for our Virtualization product offerings, we found many players in the field, but none could stand up to EMC! Check out our Virtual Server page for all our new offerings!
Backend network services powered by: FreeBSD
Strong and reliable, this operating system is world renound for its consistant terrific performance under high load and system security.